Congratulations to Richard Corry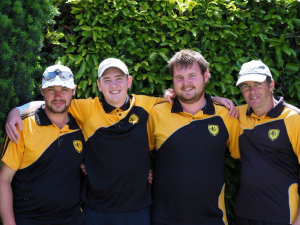 , Chris Rintoul, Tim Toomey and Bradley Down for winning the Wellington Open Fours this week at the Hutt club beating Ken Brown (Johnsonville) in the final 18-12. The Victoria team dominated the game winning 13 of the 18 ends however had to survive a scare dropping a six in the 13th end. This was a fourth title for Rich, third for Tim, second for Brad, and first for Chris.
The lads will now journey to Dunedin in March for the National Club Championships at the Taieri club.