In a nail-biting semifinal this afternoon, defending champion Kirsten Griffin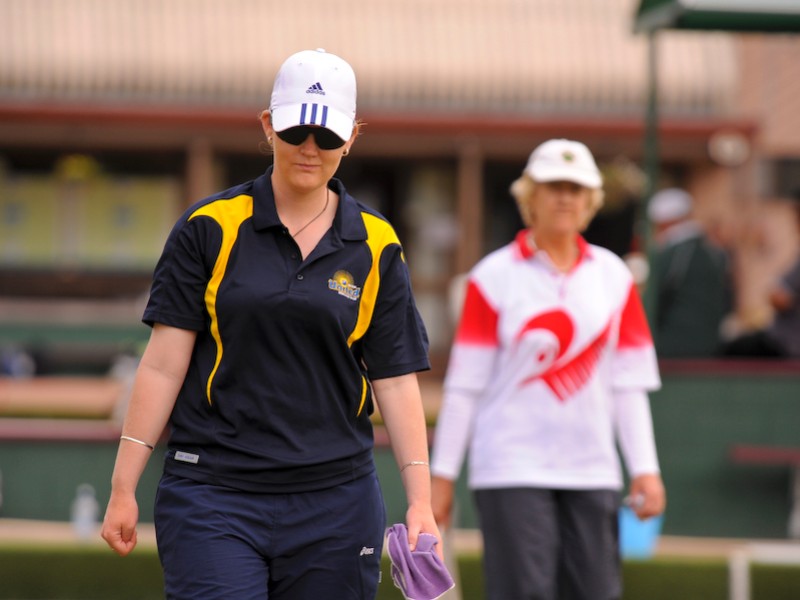 edged out Linda Ralph (Pakuranga) 21-20 for a shot at the women's singles title in The Trusts NZ Open 2013.  Coming back from a 7-15 deficit in the tenth end at Henderson Bowls in Auckland, Griffin played carefully and strategically to draw even on 17 in the 18th end, and then picked up the remaining points to finish with a two-point win on the 25th and final end.
"It was a really tough game, but I was thinking of the final last year where I was down earlier on and came back," Griffin said.  "I'm still a bit amazed I'm back in the final to defend my title, but it won't be any easier this time."
The 22-year-old New Zealand Development Squad member will play local bowler Karen de Jongh (Carlton Cornwall) for the honours on Friday, November 15 at 11:30am, after de Jongh beat Margaret Gurney (Kensington) 21-6 in a somewhat one-sided semifinal match.  De Jongh is a well-respected bowler that has won her share of titles, including the National Club Championships Women's Triples title this year.