Well done Womens Premier Interclub team!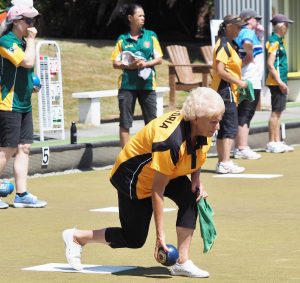 Congratulations to the Women's Premier Interclub team who won the Wellington competition. Even with Leigh Griffin unavailable due to representative duties, the re-shuffled team still put in a dominant performance winning eight out of nine matches on finals day at Stokes Valley. Johnsonville chased hard and were still a chance going into the final round but were undone with an impressive Helen King beating Kaaren Guilford to pick up her third win of the day in the singles. Sarah Taukamo stepped up to skip the pair with Robyn Rintoul, and the fours won their three including beating Johsonville 26-4 composed of Mary-Ann Wilson, Kay Carr, Nina De Munnik and Nicole Toomey.
The Premier Men's team finished fourth in a tight competition with only one win separating all four teams at Silverstream. Johnsonville won their first title in many years.